Christmas is arriving and return to Verona the markets through the streets of the town, where different cultures and traditions meet.
From the 16th November to the 26th December 2018, Piazza dei Signori will host the characteristic wooden houses of the Christmas Markets in Verona in collaboration with the "Christkindlmarkt" of Nuremberg.
Here you will find typical handmade things: glass, wood and ceramic decorations, many gift ideas and gastronomic specialties and delicious Christmas sweets.
Immerse yourself in the magical tradition of Christmas Veronese, where you can live together in a fairytale and romantic, in the beautiful city of love of Romeo and Juliet.
The Christmas Markets are at just two steps from our Relais, in the Courtyard of the Juliet's House: Piazza dei Signori, Piazza del Mercato Vecchio, Via della Costa, Piazza Indipendenza, Piazza Viviani, Lungadige San Giorgio, Ponte Pietra, Ponte di Castelvecchio and Piazza San Zeno.
Book now and live a Christmas with Romeo and Juliet!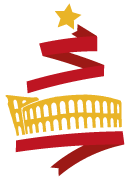 ---