Are you looking for a love perfume for you and your sweetheart? At Il Sogno di Giulietta you can find it!
Thanks to the cooperation with the Fragrance Designer Claudia Scattolini, we were able to create exclusives fragrances inspired by the main characters of the great novel of W. Shakespeare, Romeo and Juliet.
"…let yourself be carried away by the unique notes of the perfumes of love. The collaboration between the fragrance designer Claudia Scattolini and Il Sogno di Giulietta, sees the birth of perfumes with fragrances with exclusive and magnificent tones. The bottle adorned with gold leaf and a handmade velvet case, contains provocative and voluptuous notes of Indian amber and flowers for her, sensual and intense notes of leather and precious woods for him. Just as the novel of the famous writer arouses different emotions in the readers, so the perfumes, will create an intense and different moment for everyone, remembering the two eternal lovers…"
The idea was born to allow to our Guests to have something to carry around with them after a romantic and luxurious holiday that they lived in the Relais together with the love of their life and have sweet memories to relieve.
Would you like also have memories like that? Contact us to have more info!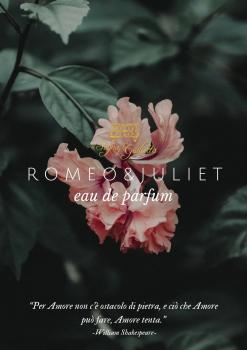 ---